Regular price
€49,00 EUR
Sale price
€39,95 EUR
Unit price
per
Sale
Sold out
★★★★★
100% Satisfaction Guarantee 
Experience the power of our anti-hair loss shampoo and nourish your hair from root to tip. Restore your confidence with healthier, stronger, and fuller-looking hair. 

Benefits of Anti-Hair Loss Shampoo:
Helps prevent hair loss and promotes hair growth.
Stimulates blood circulation to the scalp, enhancing nutrient delivery.
Provides vital nutrients and vitamins to support healthy hair growth.
Cleanses the scalp, removing excess sebum and debris that can contribute to hair loss.
Revitalizes the scalp, creating an optimal environment for hair growth.
Suitable for various hair types and can be incorporated into your regular hair care routine.
Shipping & Returns

Netherlands/Belgium: Next day delivery - Order before 23:59

Germany: 1-2 working days

Rest of Europe: 3-4 working days

Rest of the world: 3-5 working days

ByBrothers express orders are sent out with FedEx or DHL couriers. A tracking number is supplied via email after the order is processed.

We offer a 14 day returns or exchange policy.
View full details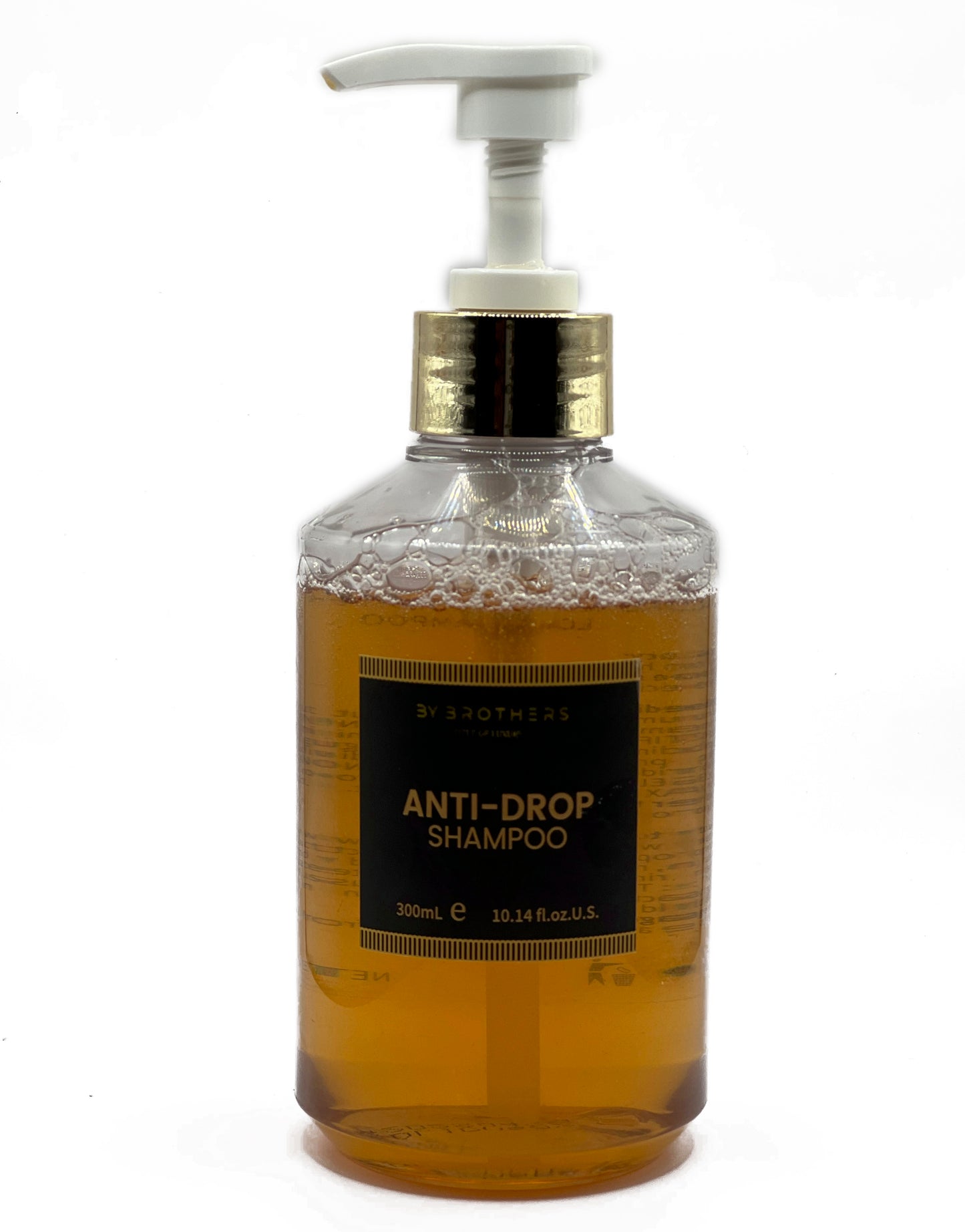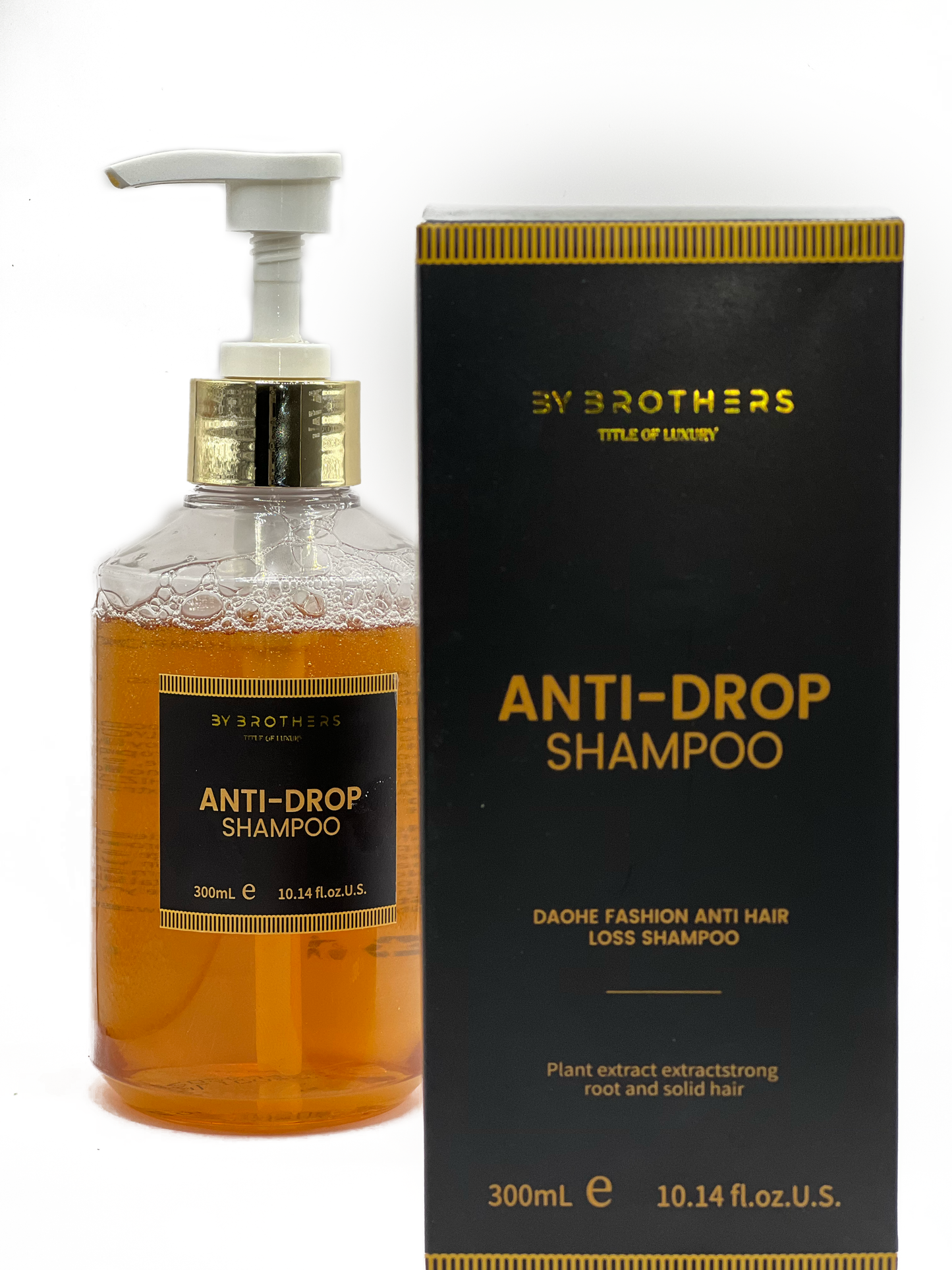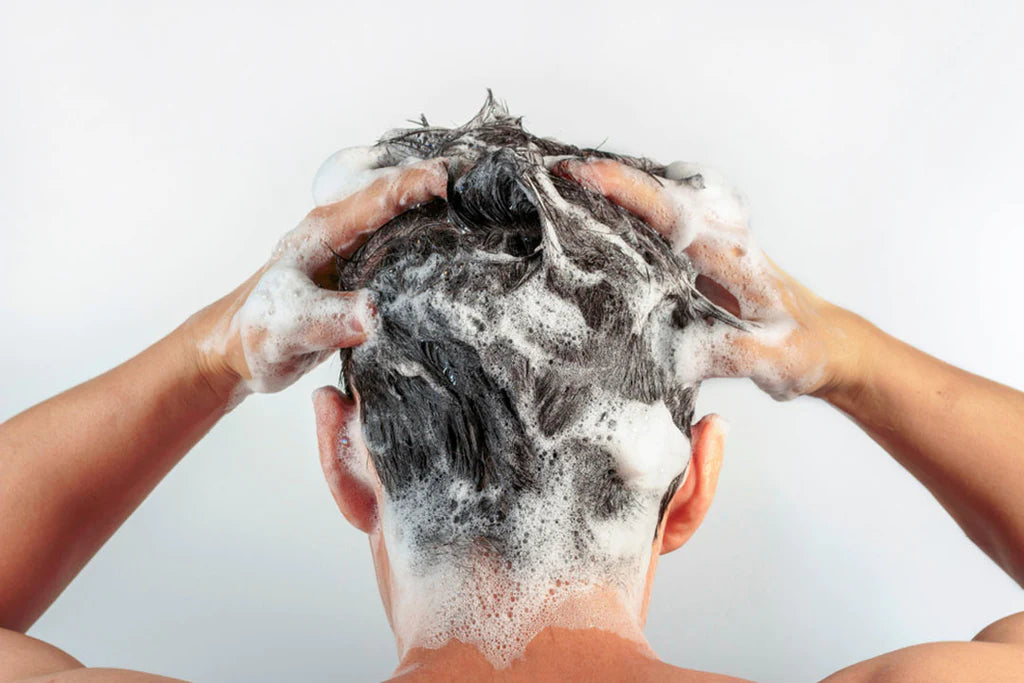 The secret to stopping hair loss
Are you struggling with thinning hair? It could be because your scalp is plagued by toxins that most shampoos can't effectively remove.
No worries, we have the solution for you.
The Anti Hair Loss Shampoo immediately cleans and nourishes your scalp. Its specialized formula effectively removes sweat, grime, and other harmful toxins, making way for the powerful ingredients stimulating hair growth.
Experience Results In Just A Few Weeks
Week 1

Use 3 times a week so the nutrients will help your follicles to be healthy again. This will allow new hairs to grow.

Week 6

Blood flow throughout your scalp will improve. As your follicles/roots get activated, you'll observe your hair becoming thick, voluminous, and radiantly healthy.
Rated 4.7 stars based on 3.698 reviews
★★★★★

☑ Verified review

"3 months of using the hair growth serum so happy with the results already. The customer support team is so helpful too."

★★★★★

☑ Verified review

"The package took a day longer than the track-and-trace mentioned. Customer support was quick to reply and immediately solved the issue. 10/10"

★★★★★

☑ Verified review

"AMAZING, I wasn't expecting a lot but wow. Someone should really mention the amazing smell of some of these products."

★★★★★

☑ Verified review

"The only products which actually worked"
Safe to use everyday

Drug-Free Formula

Money-Back Guarantee

Clinically Tested
Our team of experts have the answers to your questions.
Are your products dermatologically tested?

Yes, tests were performed on a group of 55 people with normal skin. None of the people which were tested had irritations or allergic reactions.
How often should I use the products?

Make moisturizing a daily habit. After every shower or face wash, complete your regimen with our nourishing oil. It acts as a moisturizer and conditioner, supporting healthy hair growth. Ensure even distribution of the oil and allow it to deeply penetrate the scalp/skin for optimal results.
Can one product alone stimulate hair growth?

There are a lot of factors that affect hair growth. Our products improve the health of the scalp and hair which stimulates follicles and prevents hair loss. To stimulate even more hair growth we'd recommend combining the hair growth serum with the anti-drop shampoo.
What if the product doesn't work on me?

We're sure of the effectiveness of our products. Therefore, ByBrothers ensures that anyone that does not experience any results after 60 days is qualified for a refund. Most people start to see results after 30 days of use.
Tracked delivery worldwide

Free shipping for orders over €150 in Europe.

Secure Payments

We offer secure payments for all of your orders.

14 day return policy & 150 day Satisfaction guarantee

We offer a 14 day return policy and a 150 satisfaction guarantee, we're happy to help.