Regular price
Sale price
€43,00 EUR
Unit price
per
Sale
Sold out
 ★★★★★  100% Satisfaction Guarantee 
Revitalize and rejuvenate your under-eye area with our luxurious 24k Golden Collagen Eye Mask. Infused with pure 24k gold and collagen, this eye mask is designed to deliver exceptional skincare benefits. Here are the key benefits:

Golden hydration: The 24k gold particles help to lock in moisture, providing deep hydration to the delicate skin around your eyes, leaving them refreshed and revitalized.
Collagen boost: The collagen in the eye mask promotes elasticity, helping to reduce the appearance of fine lines, wrinkles, and crow's feet, giving you a more youthful and smooth under-eye area.
Brightening effect: The golden eye mask works to brighten and lighten dark circles, giving your eyes a refreshed and luminous look.
Soothing and cooling: The eye mask has a soothing and cooling effect, helping to reduce puffiness and under-eye bags, leaving you with a refreshed and revitalized appearance.
Anti-aging properties: With regular use, the eye mask helps to firm and tighten the skin, diminishing the signs of aging and promoting a more youthful and radiant look.
Easy and convenient: The eye masks are individually packaged, making them convenient and easy to use anytime, anywhere.
Shipping & Returns

Netherlands/Belgium: Next day delivery - Order before 23:59

Germany: 1-2 working days

Rest of Europe: 3-4 working days

Rest of the world: 3-5 working days

ByBrothers express orders are sent out with FedEx or DHL couriers. A tracking number is supplied via email after the order is processed.

We offer a 14 day returns or exchange policy.
View full details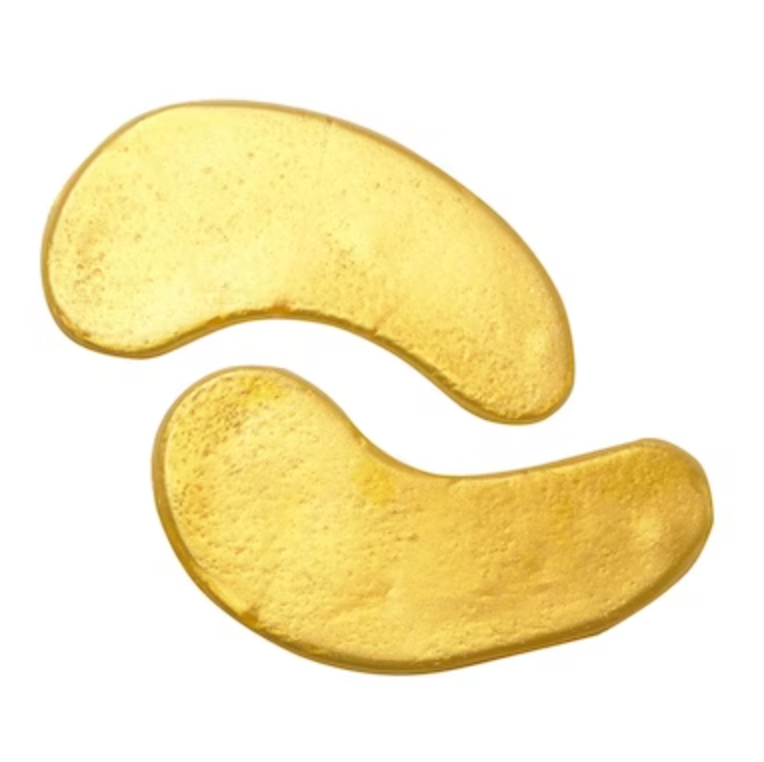 Rated 4.7 stars based on 3.698 reviews
★★★★★

☑ Verified review

"3 months of using the hair growth serum so happy with the results already. The customer support team is so helpful too."

★★★★★

☑ Verified review

"The package took a day longer than the track-and-trace mentioned. Customer support was quick to reply and immediately solved the issue. 10/10"

★★★★★

☑ Verified review

"AMAZING, I wasn't expecting a lot but wow. Someone should really mention the amazing smell of some of these products."

★★★★★

☑ Verified review

"The only products which actually worked"
Safe to use everyday

Drug-Free Formula

Money-Back Guarantee

Clinically Tested
Our team of experts have the answers to your questions.
Are your products dermatologically tested?

Yes, tests were performed on a group of 55 people with normal skin. None of the people which were tested had irritations or allergic reactions.
How often should I use the products?

Make moisturizing a daily habit. After every shower or face wash, complete your regimen with our nourishing oil. It acts as a moisturizer and conditioner, supporting healthy hair growth. Ensure even distribution of the oil and allow it to deeply penetrate the scalp/skin for optimal results.
Can one product alone stimulate hair growth?

There are a lot of factors that affect hair growth. Our products improve the health of the scalp and hair which stimulates follicles and prevents hair loss. To stimulate even more hair growth we'd recommend combining the hair growth serum with the anti-drop shampoo.
What if the product doesn't work on me?

We're sure of the effectiveness of our products. Therefore, ByBrothers ensures that anyone that does not experience any results after 60 days is qualified for a refund. Most people start to see results after 30 days of use.
Tracked delivery worldwide

Free shipping for orders over €150 in Europe.

Secure Payments

We offer secure payments for all of your orders.

14 day return policy & 150 day Satisfaction guarantee

We offer a 14 day return policy and a 150 satisfaction guarantee, we're happy to help.